Universal Sport XL Brake Kit - Black
Product code: JUCK800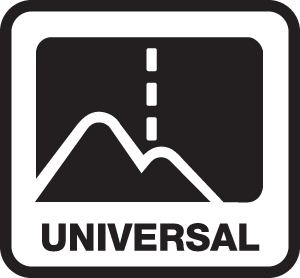 CGX-SL - high carbon, low compression coiled steel with a Slick-Lube liner
Coiled Steel, Lubricated
No-nonsense, OE-quality brake housing using high carbon coiled steel wrapped around an inner liner. This coiled steel structure will allow some compression, but the high-quality, high carbon steel used limits the amount.
STS - pre-stretched, slick stainless steel spiral-bound cables
Slick Galvanized or Stainless Steel
An upgrade from basic cables, these galvanized and stainless steel strands are pre-stretched, then extruded through a die that removes the rough edges resulting in a smooth surface that reduces friction along the length of the cable. These cables are the most popular choice for riders balancing performance, durability and cost. The stainless steel option offers greater resistance to corrosion.
| | |
| --- | --- |
| 1 | 3500mm CGX-SL Brake Housing |
| 1 | 2000mm Front Brake Inner Cable |
| 1 | 2500mm Rear Brake Inner Cable |
| 4 | Open Alloy End Caps |
| 2 | Anti-Kink End Caps |
| 2 | Cable Tips |
| 2 | 5G Tube Tops |
| 3 | Cable Donuts |
| 2 | Rotating Hooks |
| | |
| --- | --- |
| Housing Construction | CGX Coil-wound Steel with Slick-Lube Liner |
| Outside Diameter | 5.0mm |
| Housing Length | 3500mm |
| Cable Construction | STS |
| Compatibility | SRAM®/Shimano® Mountain & Road |
| Front Cable Length | 2000mm |
| Rear Cable Length | 2500mm |